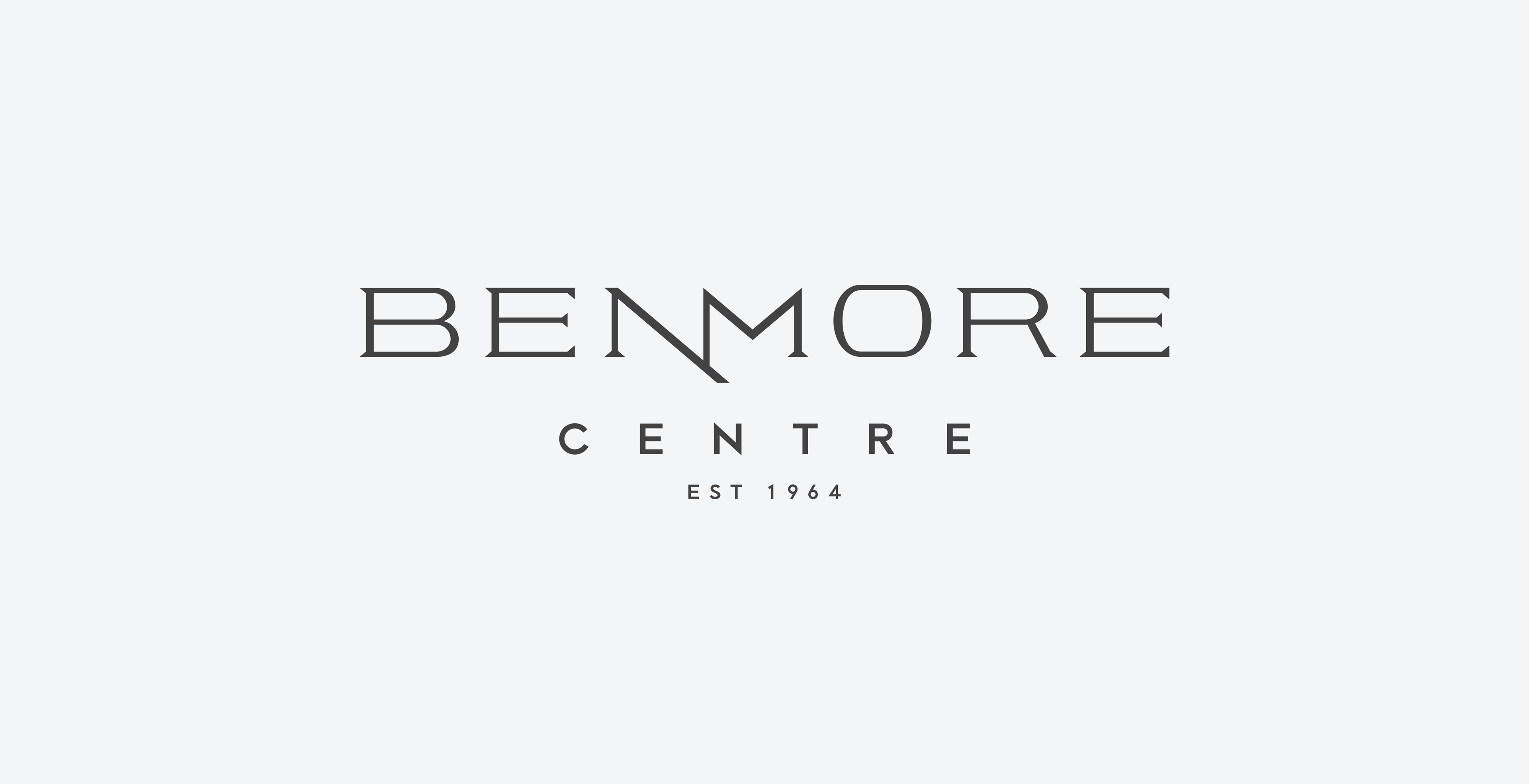 In February 2017, Redefine Group, approached us to create the visual identity for the newly renovated Benmore Shopping Centre, in Johannesburg, South Africa.

In keeping with the centre's reputation for being a chosen luxury shopping destination, we set out to create an identity that was sophisticated and modern.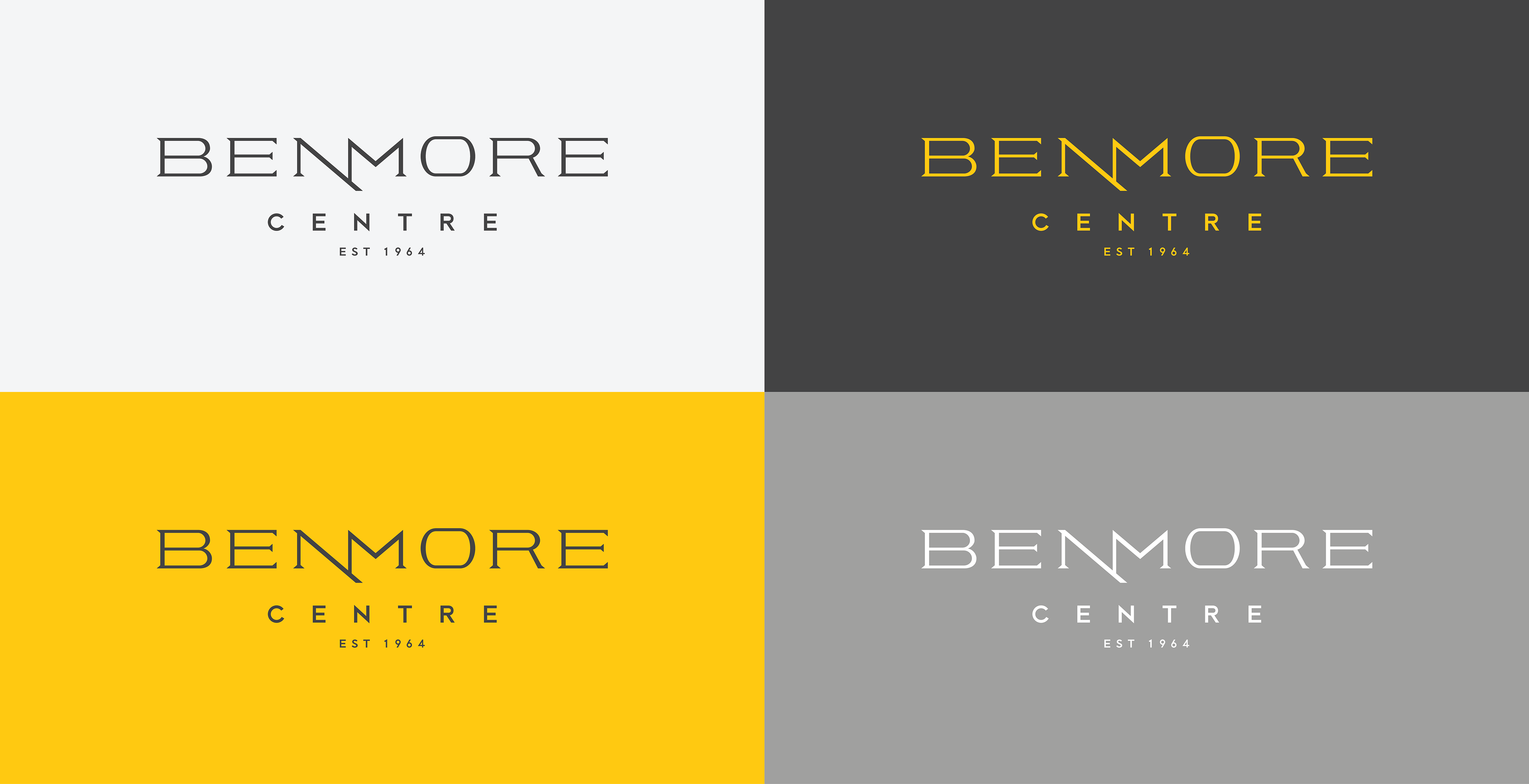 We were asked to incorporate an angle of 31.2° into the logo. This angle is featured on the main facade of the building and elsewhere in the new architecture.

What resulted was a custom-made typeface, with each serif angled at precisely 31.2°.
The stems of the
N
, and
M
, both reflect this angle to further consolidate the idea.