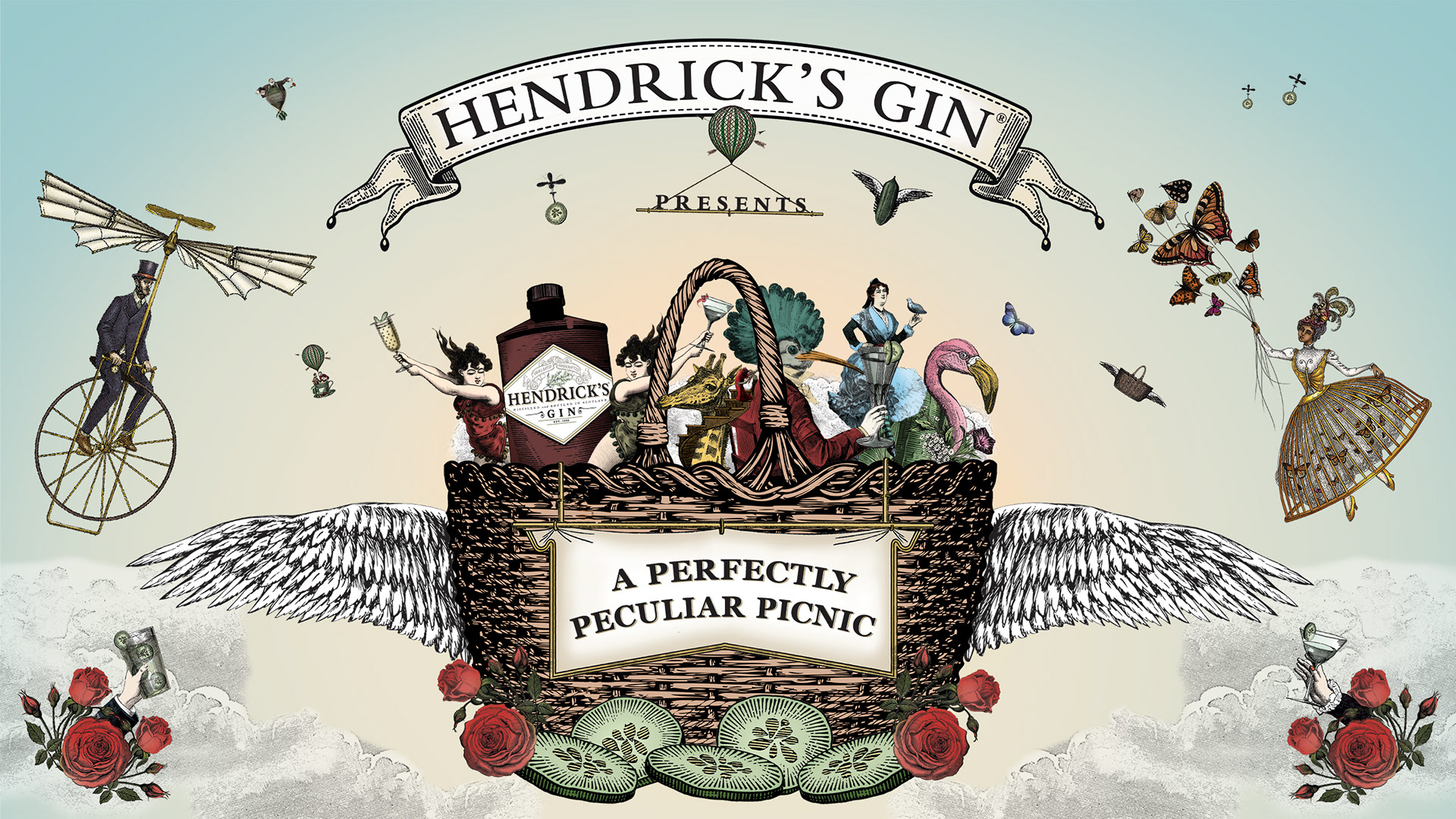 We were approached by Hendrick's Gin to come up with a distinctly engaging integrated campaign and event activation.
Each year, Hendrick's Gin hosts an event that welcomes guests to enter the fantastical and highly playful world of the Hendrick's Gin Brand. The annual event, featuring a refreshed theme on the year before, stands as a much anticipated and premier occasion on the South African social calendar.

The event took place at three major cities and featured some of South Africa's most sought after DJ's.

We created a carefully selected set of digital and real world touch points to reach our audience and pull them in to the curious world of A Perfectly Peculiar Picnic.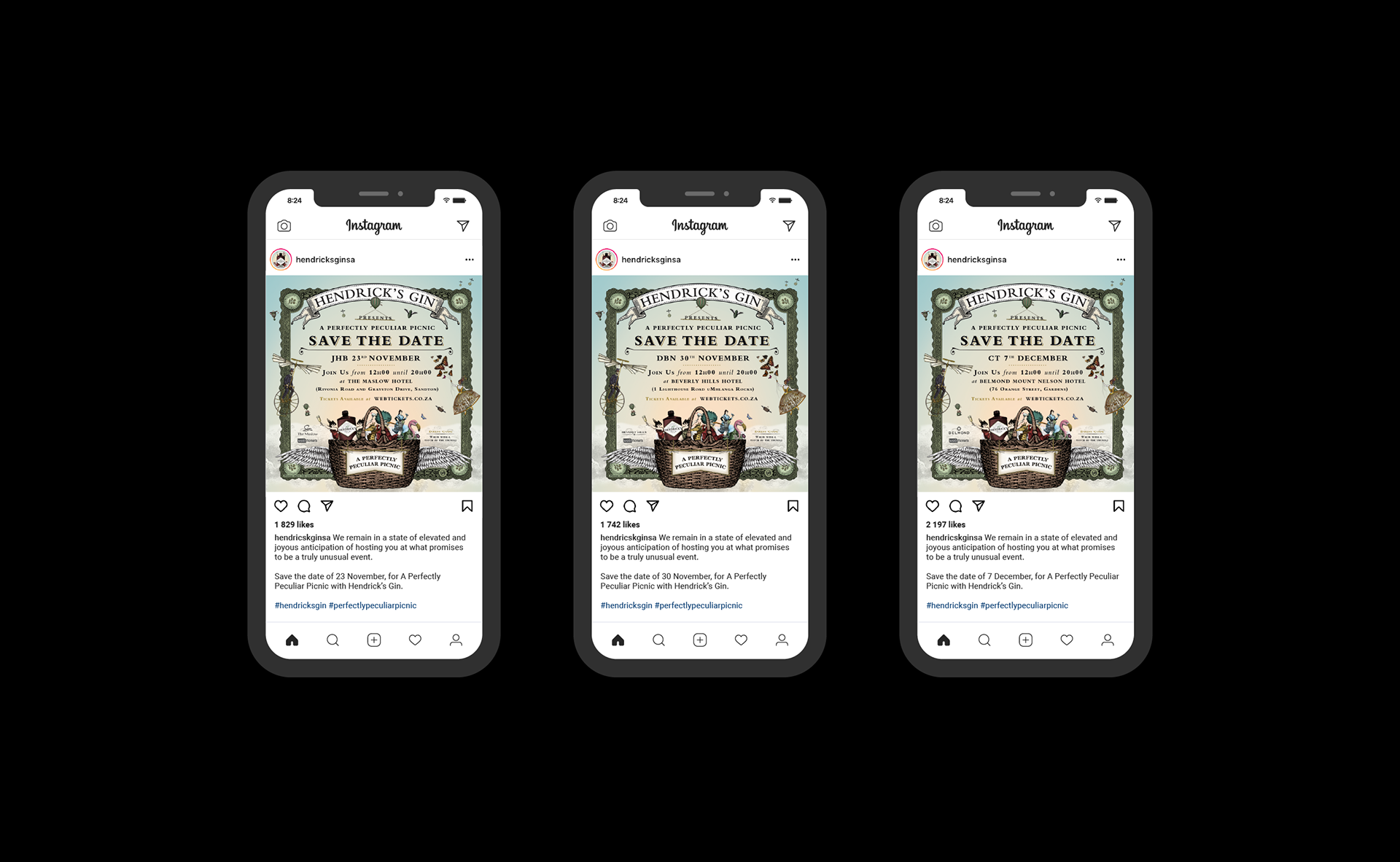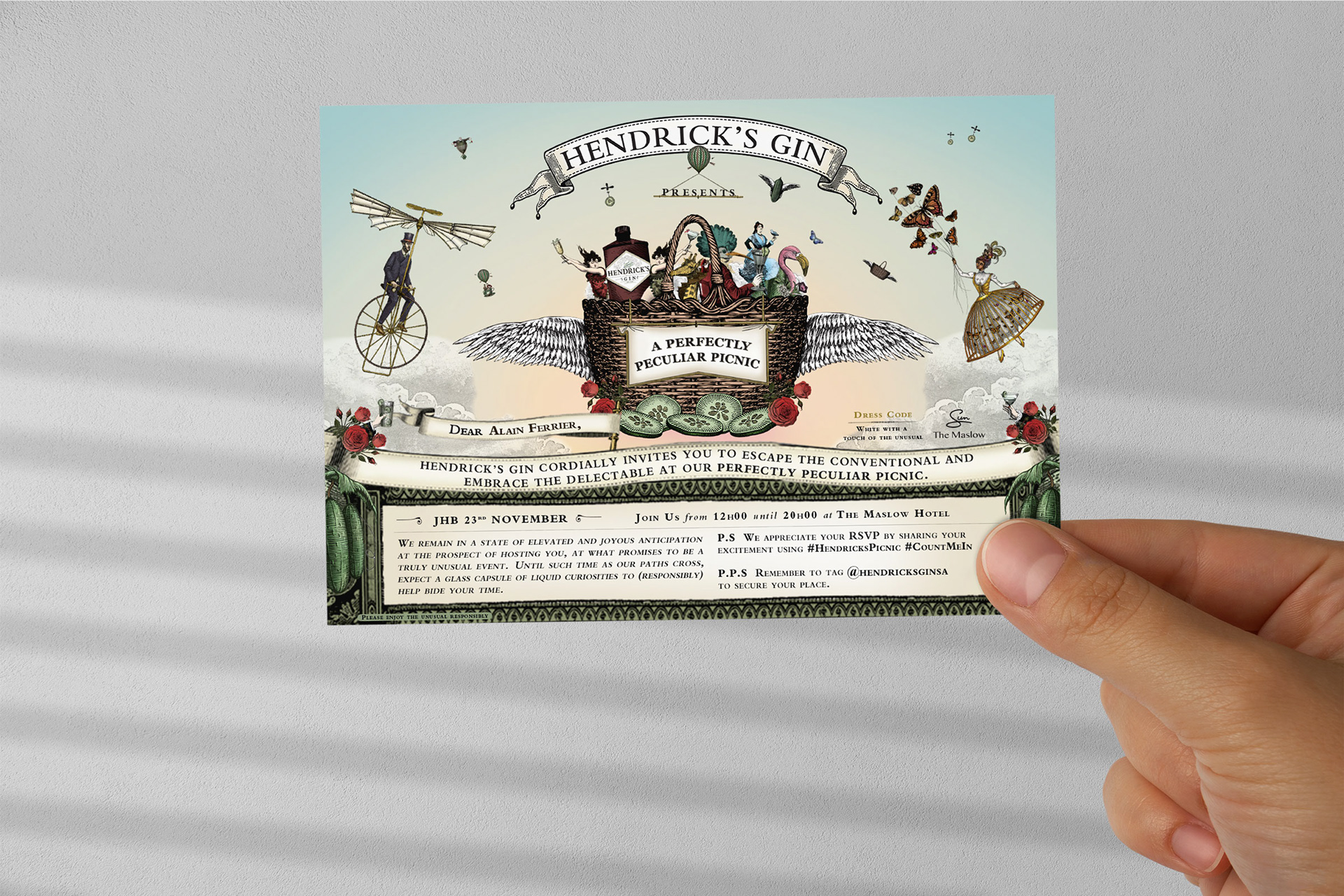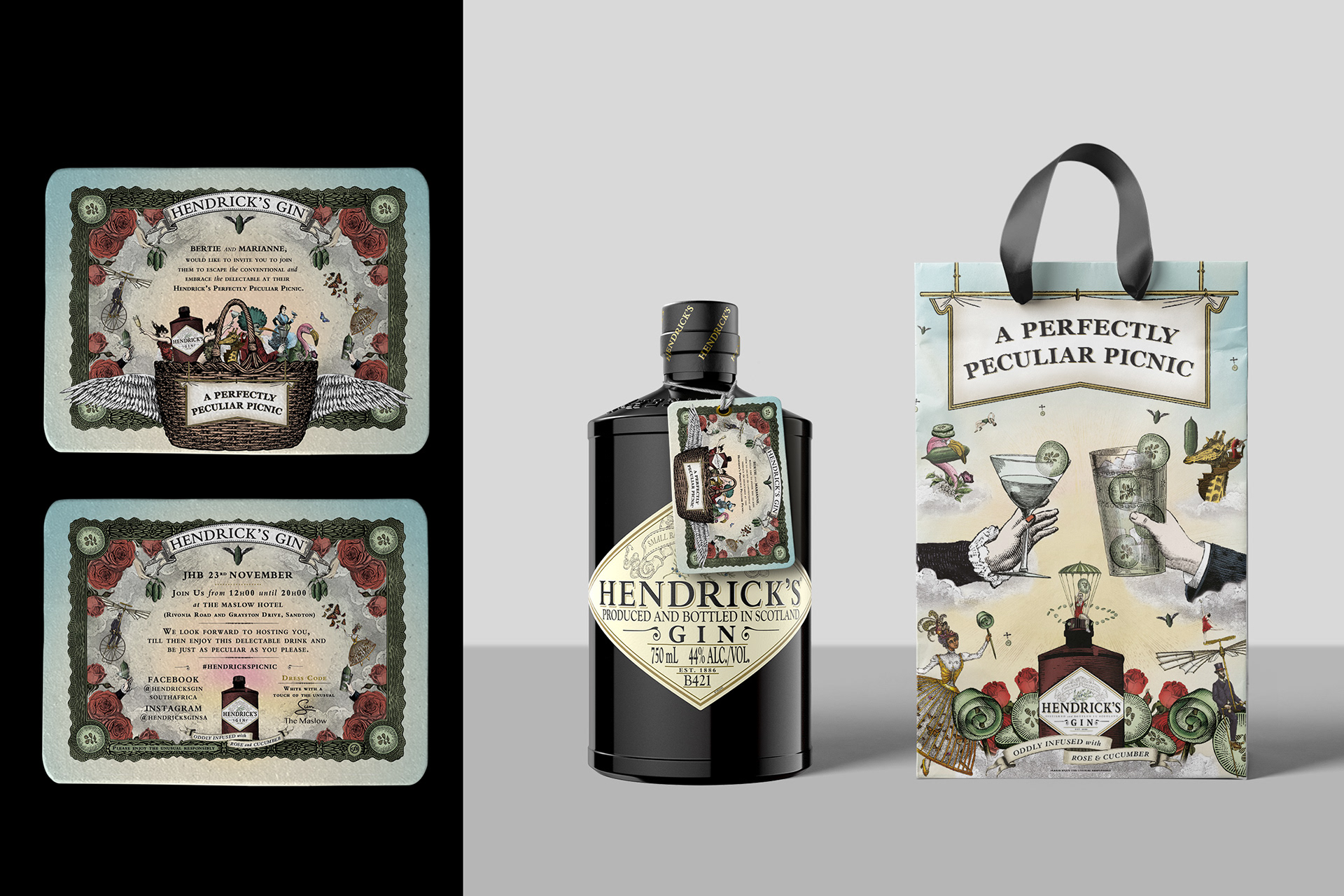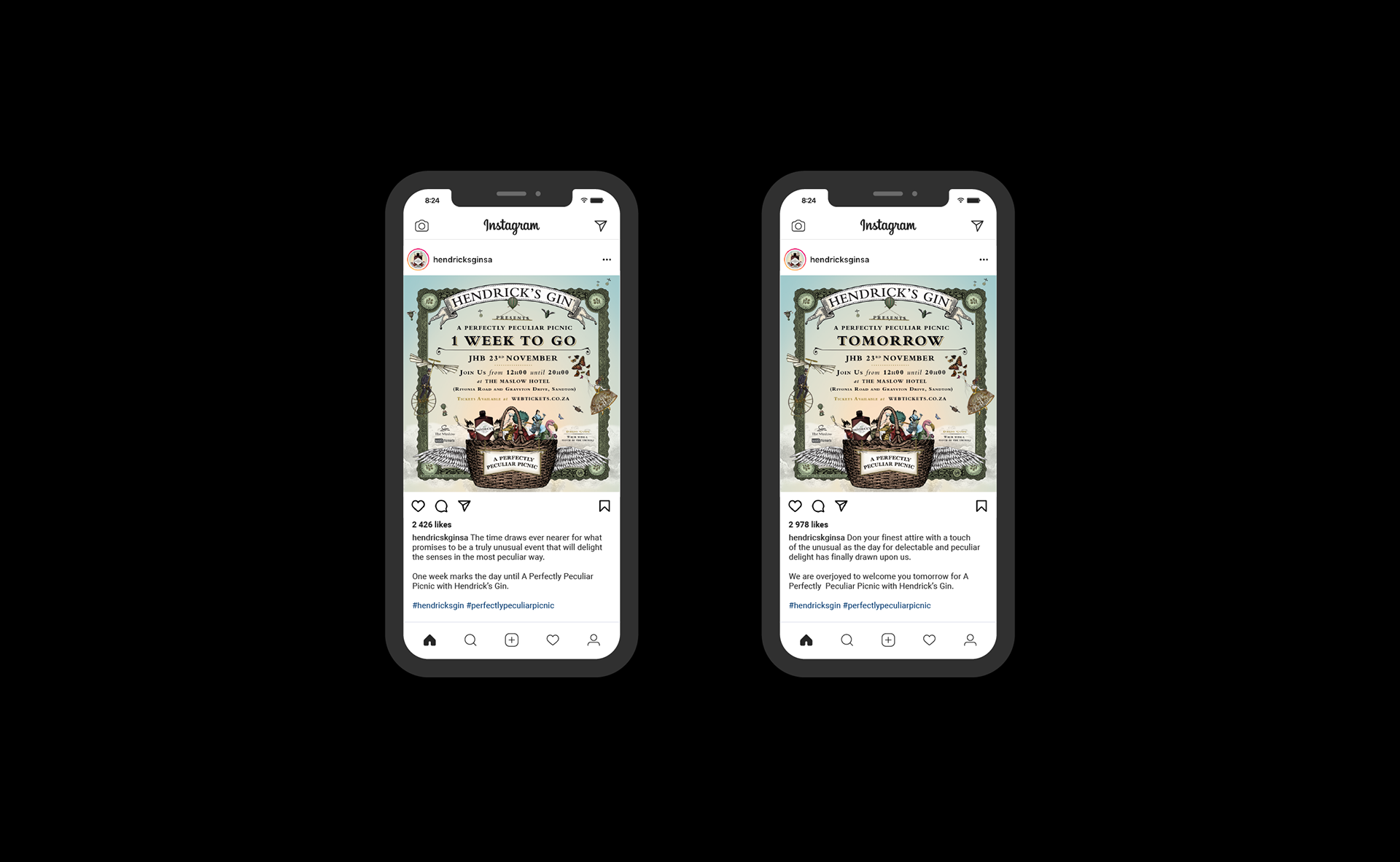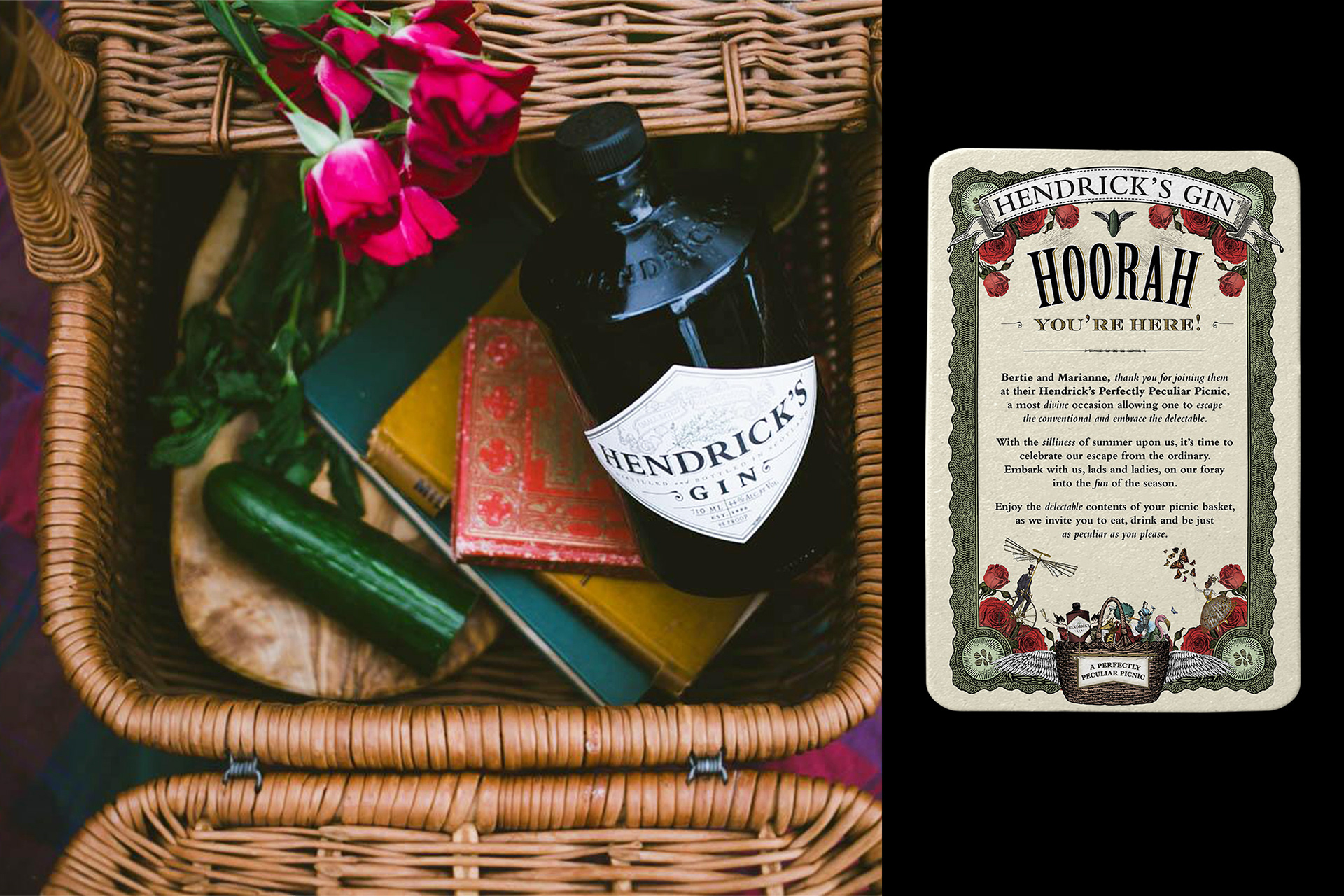 Additional Credits

Agency: Beanstalk