The story of Native Vanilla reaches as far back to founder Dan Edmiston's childhood, when he grew up in a remote village along the Karawari river of Papua New Guinea.

After leaving Papua New Guinea to study abroad, Dan went on to build a successful fintech company. On a trip visiting the village where he

grew up, Dan found that the people of his village had begun to farm raw vanilla beans and were struggling

to find a market.

Dan promptly decided to sell his company and completely devote his time to building Native Vanilla as a way to give back to the community in which he was raised.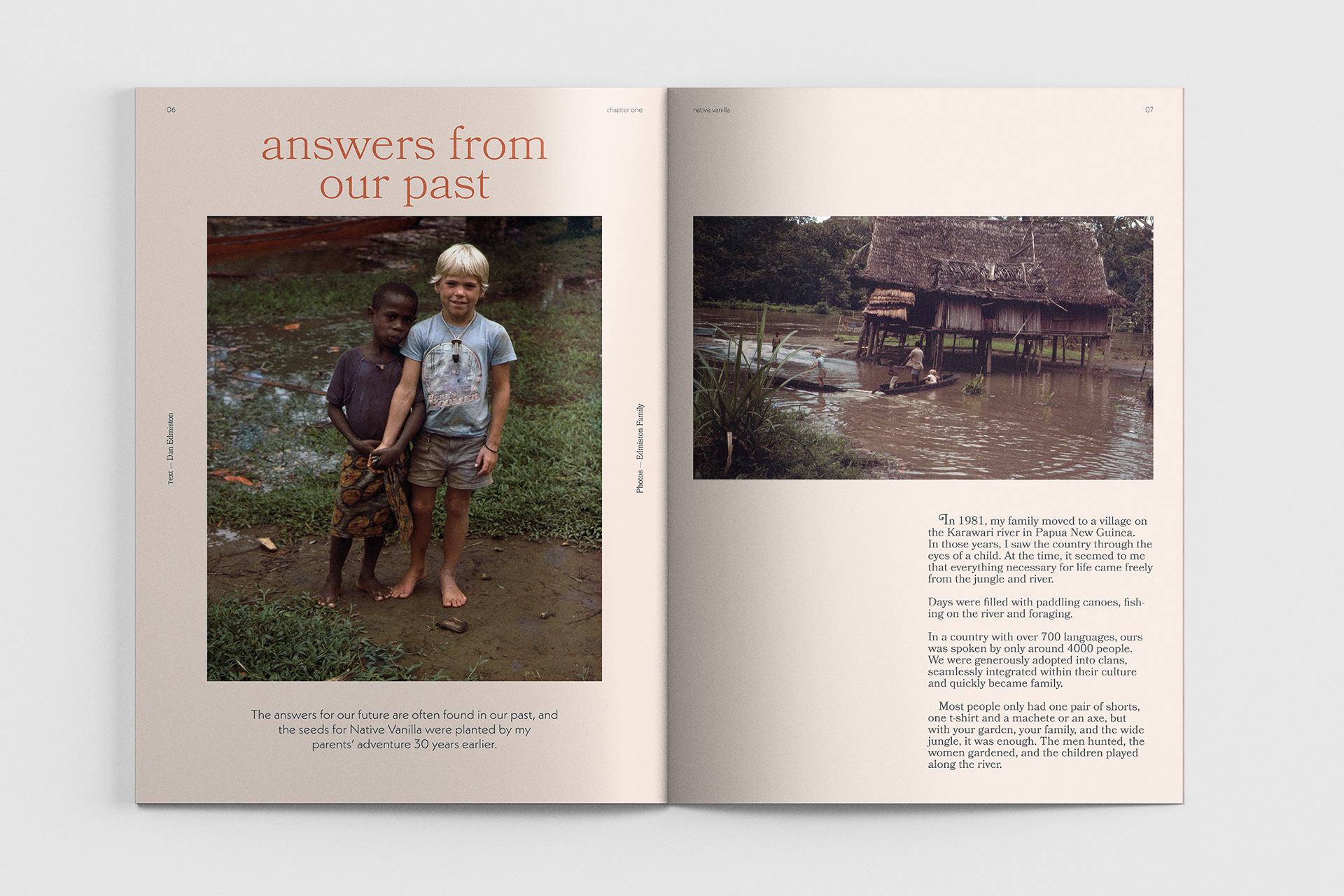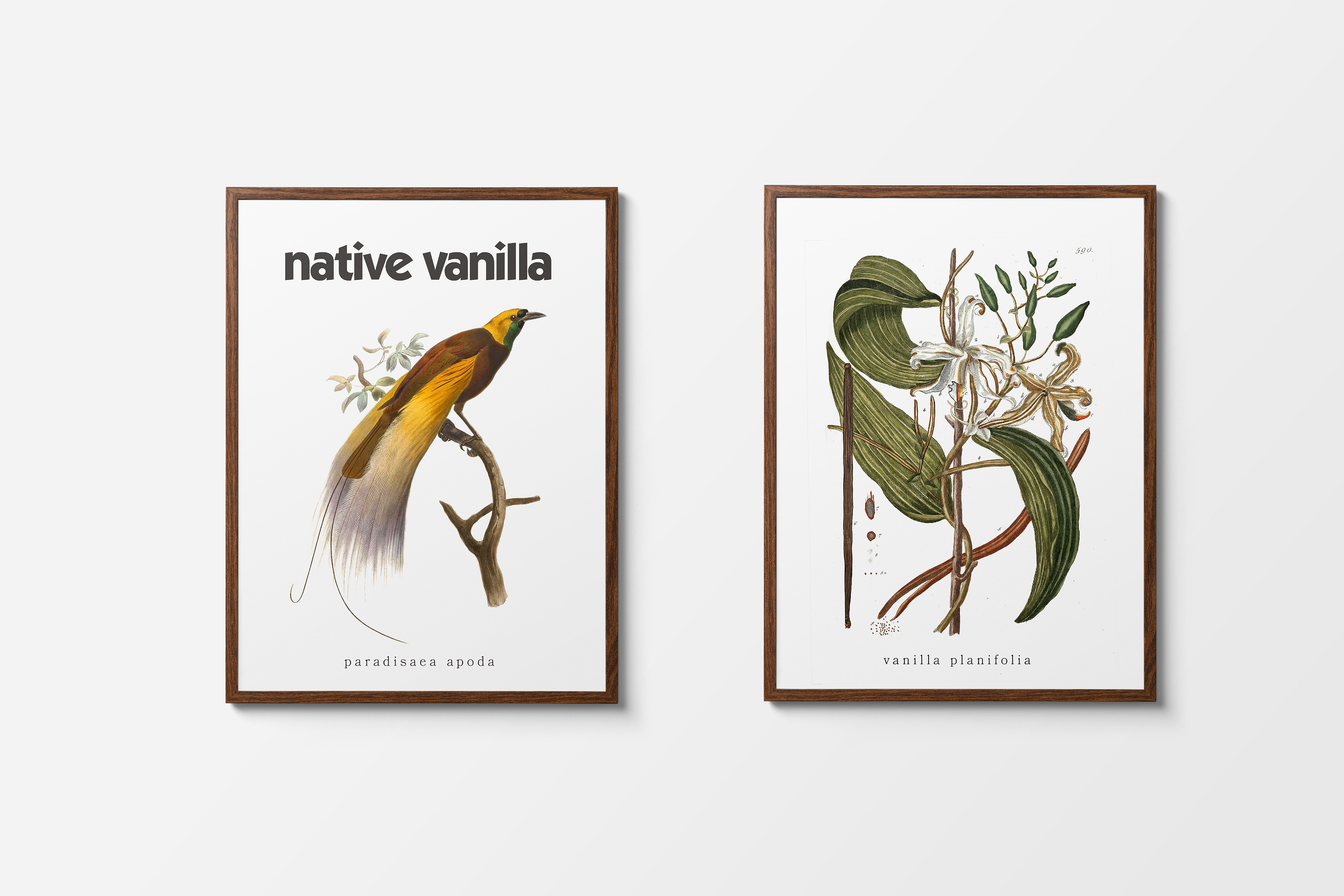 Using authentic woodcut prints, in the style of botanical journals of the nineteenth century, we chose the vanilla plant and bird of p

aradise

—

th

e native bird of Papua New Guinea—to create an identity for Native Vanilla that spoke to the long history of vanilla cultivation as well as the connection between Native Vanilla products, their story and place of origin.